Google is making it simpler than ever to see how your web site holds up on those small smartphone screens. On the heels of last week's announcement that mobile-friendly web sites would be given a ranking boost in mobile searches, today Google announced a new mobile friendly testing tool to help webmasters and site owners check their sites for compliance with mobile guidelines.
The new tool sports a simplified design (which is itself mobile-friendly) that loads quickly and gives clear feedback about your site's status and what you can do to improve if you don't receive a passing grade. Here's what the new interface looks like: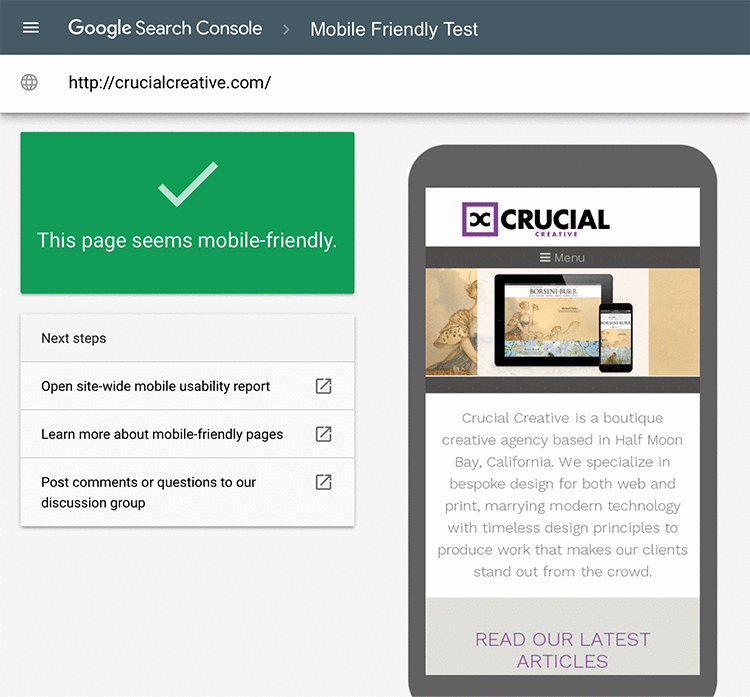 The older edition of the tool remains online here, though we expect it will eventually be phased out in favor of the new and improved version. The old results page, as seen below, had a somewhat busier interface, and in our brief testing it seems to load more slowly than the new version.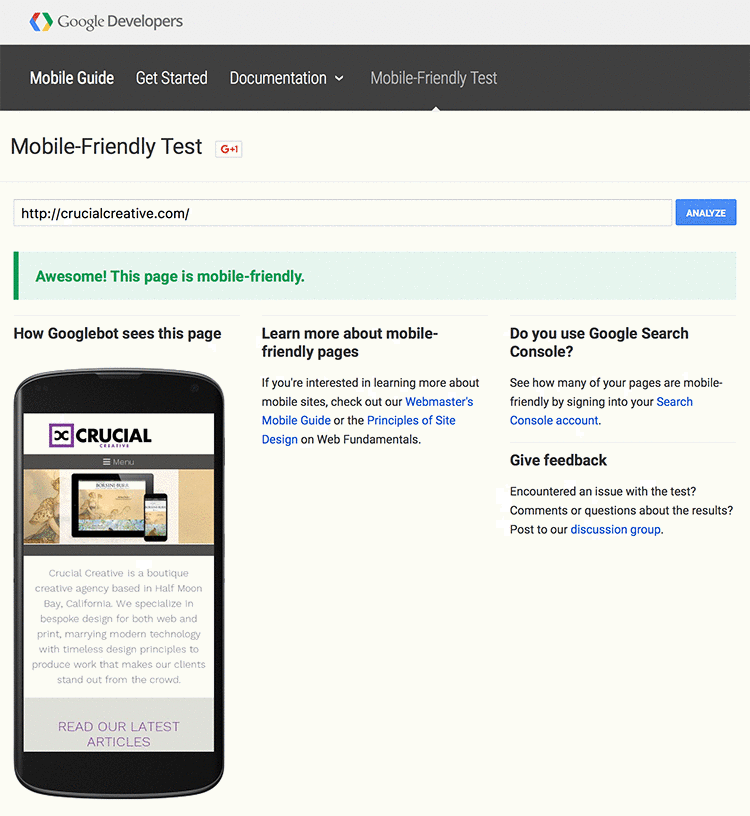 If you've never run this test before, you owe it to your business to head over to the new test page and see your results. It only takes a few seconds, and you may discover that you're neglecting mobile users - a serious mistake in an era where more than half of searches come from mobile phones.